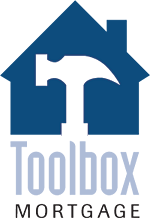 As part of Hallmark Home Mortgage's commitment to our communities, they have developed the Toolbox Mortgage. The Toolbox Mortgage was designed to help a buyer take a home that they "like" and turn it into a home that they "love." The program allows for repairs, updates, and/or add-on to their home. The Toolbox Mortgage is available for anyone interested in purchasing or refinancing a home that is in need of renovations. It streamlines the borrowing process by allowing the cost of renovations to be included in the mortgage. Many homes that are in need of renovations could possibly be sold at a reduced price because of updating and needed repairs, creating positive equity. *Restrictions apply.
Buyers have the option of using a Hallmark approved renovation builder. The builder approval process is based on the builders experience and past customer referrals
Allows for 2-3 QuickDraws of renovation funds. All draws are handled locally
Encourages neighborhood and community improvements
Offers financing on homes that need renovation thus aids stabilization of property values
*Not available on all loan products.